Le Chant du Buc, piscine
Le Chant du Buc, piscine traitement de l'eau par l'ozone
Le Chant du Buc, piscine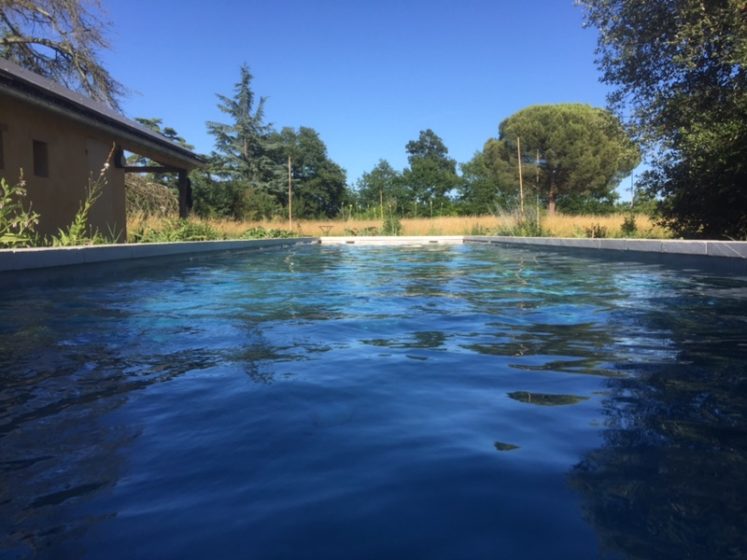 Le Chant du Buc, piscine traitement de l'eau par l'ozone
Le Chant du Buc, piscine et vue champêtre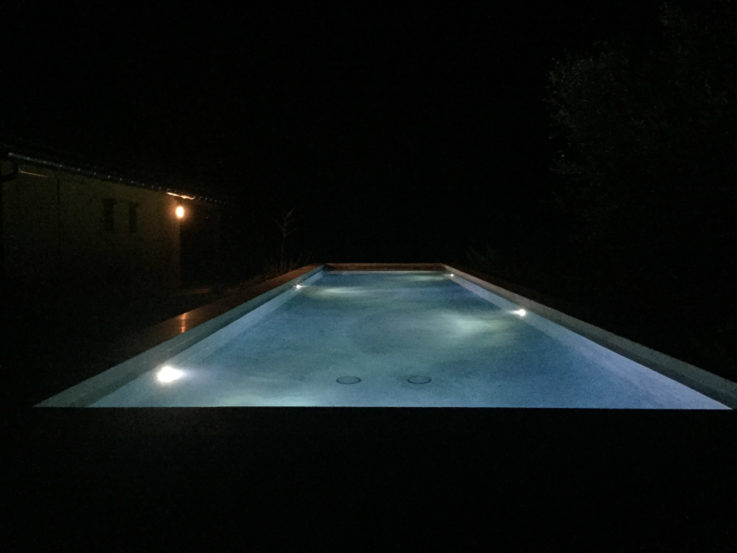 Le Chant du Buc, piscine de nuit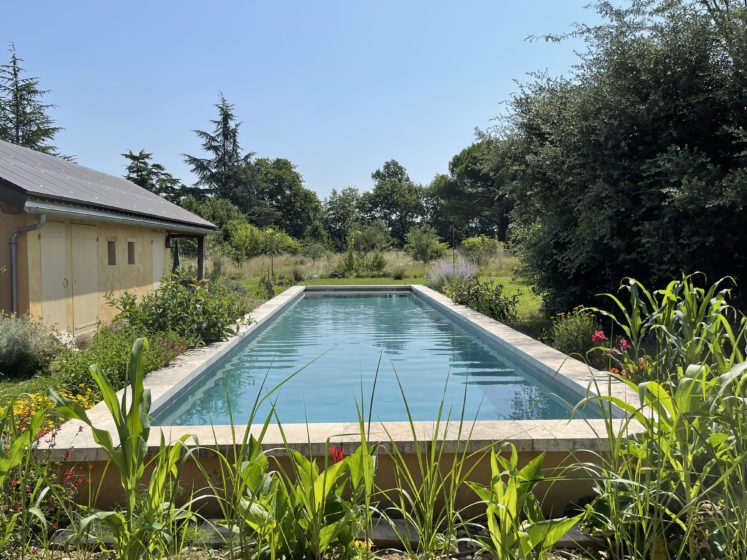 The swimming pool is a 15m long swimming lane (plus 1m paddling pool), set in a pastoral landscape.
There are three balneotherapy jets in the pool.
A rolling shutter for safety during your absence.
Disinfection of the pool water is ensured by means of ozone treatment. This treatment allows for a significant reduction in the use of chemical products. Besides its properties as a disinfectant, ozone leaves the water soft, natural and pleasant.
A changing room, shower and toilet are provided for your use in the adjoining premises.
The roof of the equipment room consists of photovoltaic cells and provides, in large part, the energy for the pumps and the pool heating in spring and autumn.